Watch Every NBA D-League Game Live on YouTube
The NBA D-League, the Official minor league of the NBA, is now offering all games live streamed online via YouTube. Now you can watch future NBA hopefuls of the Development League all season long. Maybe you'll even discover the next Jeremy Lin!
The NBA D-League season kicked off on November 23, runs through early April, and will feature more than 350 games.  You can also watch games live via NBA D League mobile apps for iPad, iPhone, and Android.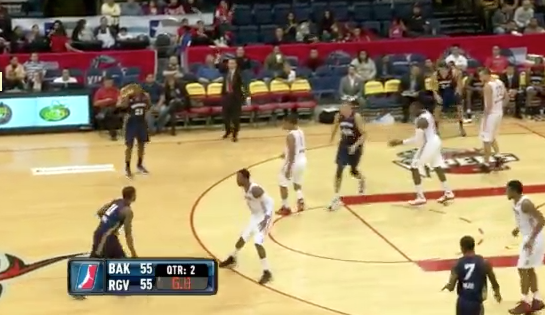 From the NBA's Official Press Release:
Throughout the season, NBA D-League fans won't miss a moment of live regular season action as all of the league's games will be available nationwide either online; on the NBA D-League Center Court mobile app – the league's free mobile application providing fans with access to NBA D-League content on the Android Market and the App Store; or on CBS Sports Network and NBA TV, the league's national television partners.

In addition, fans will be able to access the live games on the NBA D-League YouTube channel via all of the league's 16 team web sites. They can also access archived versions of the live games to view on demand through the YouTube channel and the league's web site shortly after the conclusion of the contests.

Overall, the NBA D-League features 16 teams with direct affiliations to NBA franchises. The league is a proven developer of talent with 20 percent of players on 2012-13 NBA opening-day rosters having NBA D-League experience.
Links
NBA D League Channel on YouTube




by