Add Your Favorite Sports Team Schedules to Google Calendar
Want to add your favorite NFL, NBA, MLB, NHL, or other sports team to your Google Calendar? Google has made it quick and easy to do with built-in "Interesting Calendars." Here's how…
Find the "Other Calendars" section at the lower left side of the Google Calendar and click the arrow and select "Browse Interesting Calendars."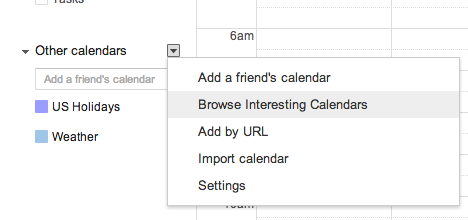 Selects the "Sports" Tab along the top and then select a sport from the list below.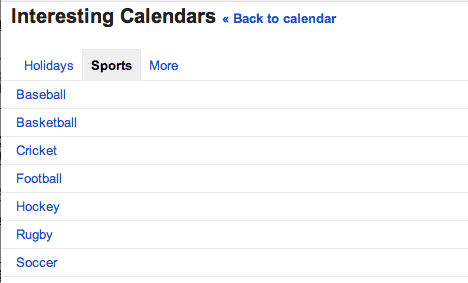 FInd your favorite team or teams and click "Subscribe."
Team games will then show up on your calendar with the approximate game length blocked out.
Google provides a wide variety of sports and sports leagues. In addition to the major American sports leagues like football, baseball, basketball, and hockey, they have many of the biggest sports leagues from around the world in sports like Soccer, Cricket, Rugby and more.




by