Watch Longhorn Network Live on Your iPhone, But Only if You Are a Grande Communications or Verizon FIOS TV Subscriber
If you are a Texas Longhorns fan and get the Longhorn Network through Grande Communications or Verizon FIOS, now you can watch the network on the go with the Longhorn Network app for iOS. 
The app is free to download, but you will need to authenticate with your TV subscriber credentials to watch the live video.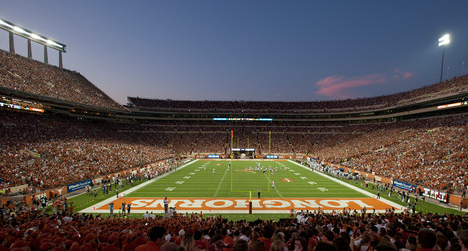 If you don't subscribe through Grande Communication or Verizon FIOS, you can't watch programming on the app, but you can still use the app to view the Longhorn Network schedule or access the College Gamecast during UT games.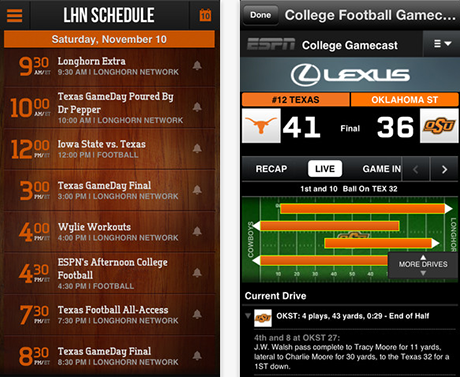 Cost: Free, but TV subscriber login required.
Download




by