Portland Trail Blazers Mobile App for iPhone
The Portland Trail Blazers have just released a new mobile app for iPhone. Rip City on the go!
The app unfortunately requires you to login with Facebook, Rip City United or Blazers.com account. Otherwise, you can't access any content. This is where many app developer lose me. Login should be optional. I don't want to be bothered with creating an account and log in in if I just want to see the schedule, stats, etc. But I digress….
The Trail Blazers Mobile app features live scoreboards, stats and fan chat, live video exclusives with players, locker room interviews and player features with Trail Blazers on demand video. Plus plenty of news, blogs, schedule, game recaps, player information, notifications, ticket purchasing, and more.
Currently it's available for iOS only, but an Android version is planned for release in the first part of 2013.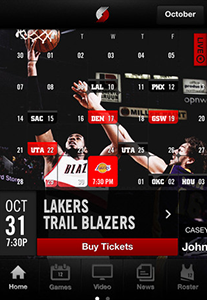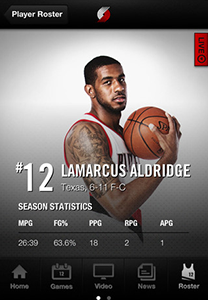 Cost: Free, but requires account login.
Download
Trail Blazers Mobile – Portland Trail Blazers




by