NFL Mobile Free Premium Access Weekend
If you are a Verizon Wireless customer with an iPhone or selected Android phone, NFL Mobile's premium video content will be available for free  this weekend. 
Normally this premium content will run you $5.00  per month and includes live 24×7 NFL Network,  Thursday Night, Sunday Night, and Monday Night games, and NFL Red Zone Channel. The free weekend is scheduled to run from September 27th through Monday October 1st.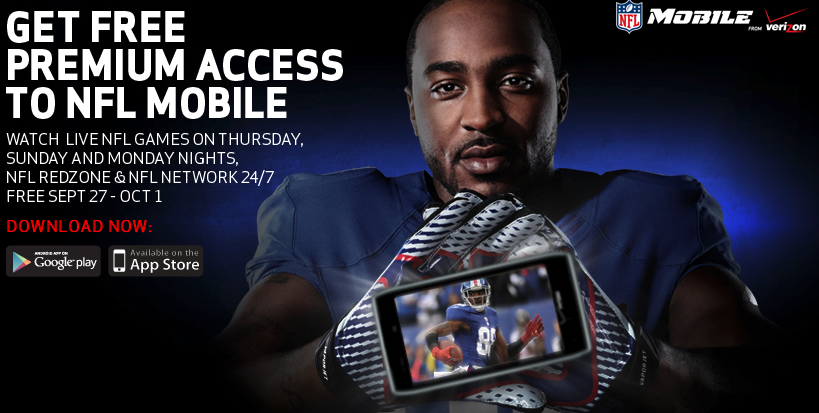 If you are a Verizon customer and haven't committed to the $5 / month, you want to take advantage of the freebie. You can get NFL Mobile by calling **NFL or by downloading the app from Google Play (Android) or the App Store for iPhone and iPod Touch.




by