Thursday Night Football Xtra Brings Interactive Game Play to NFL '12 App
The NFL 12 may not have optional live games and NFL Red Zone like Verizon's NFL Mobile app, but they do continue to add features. This latest update adds some interactive content for fans watching NFL Thursday Night Football.
The new feature is called Thursday Night Xtra. It's an interactive "game" of sorts that challenges fans to correctly predicts upcoming plays, answer trivia questions about each team, answer poll questions, and compete with friends and other fans.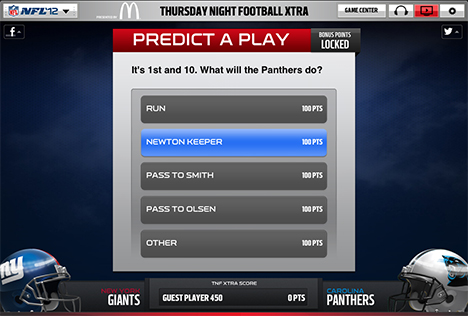 In addition to the game aspect of Thursday Night Football Xtra, there are exclusive sideline reports, teams facts and stats.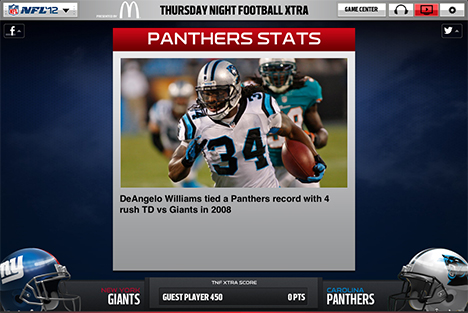 The NFL '12 app also features video content (a $9.99 fee for the season) including live look-in coverage of Thursday Night Football, Audio Pass integration to listen to every NFL game live, custom alerts and NFL GameCenter.
You can download NFL 12 for iPad or iPhone / iPod Touch from the App Store.




by