The 5th Quarter College Football Show on Hulu
Are you a Hulu user who loves college football? If so, you might want to check out The 5th Quarter, a Hulu exclusive show that wraps up the current week in college football with highlights and commentary.
The 5th Quarter is a product of Total College Sports, which is an online sports network that produces programs on college football and basketball.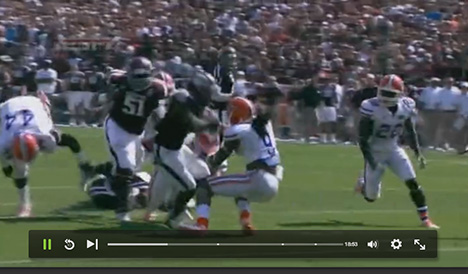 It's not going to wow you with it's production value. The sound and lighting are not exactly TV network quality. With Sean Salisbury, at least they have a media personality you are likely familiar with even if he did leave ESPN after a now notorious incident. For cord cutting college football fans who watch a lot of Hulu, it's might be worth throwing into your queue and checking it out. It's available on both Hulu and Hulu Plus.




by