Buffalo Bills WR Stevie Johnson Has His Own Mobile App
Are you a fan of the Buffalo Bills and/or their talented wide receiver Stevie Johnson? If so you've got to check out his new mobile app available on iPhone, iPad, and Android.
The Stevie Johnson official app aggregates all of Stevie's social media accounts: Twitter, Facebook, YouTube, and Instagram. The app also features exclusive video, a live album to share photos on Facebook, a store, and 10 of Johnson's rap tracks.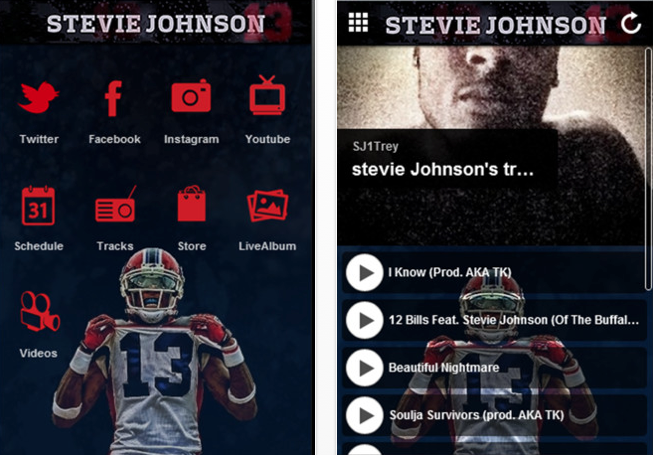 Cost: Free
Download
iPhone: Stevie Johnson from the App Store
iPad: Stevie Johnson for iPad
Android: Stevie Johnson for Android from Google Play




by