CBS Sportcaster App for iPhone and Android Delivers Scores, Stats, & Tweets
Are you looking for a new or better app for sports scores and news? If so, the CBS Sportcaster app for iOS and Android is certainly worth a look. 
The app formerly known as just SportCaster is now CBS SportCaster. When we first profiled this app it was NFL and College Football specific. Now, it delivers scores, stats, standings, and  schedules schedules for all major sports, including more soccer leagues than I ever knew existed. The app allows you to personalize the experience so you don't have to sift through scores, sports, leagues, and teams you aren't interested in and dive straight into the stuff you care about most.
The best feature of CBS Sportcaster is the Twitter feeds of players, writers, analysts, and bloggers. The news sections are in reality twitter feeds with real-time updates, and, you don't have to have your own twitter account to read the updates or follow the conversation. What even better is that almost everything about the news feeds is customizable.  If Twitter isn't your thing, they also have the latest news stories from the Associated Press.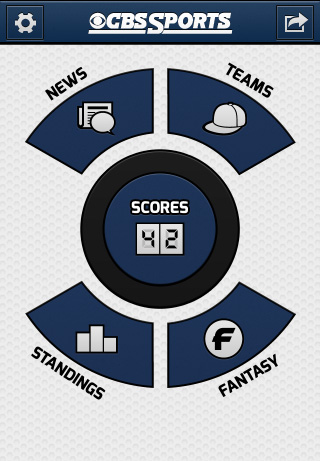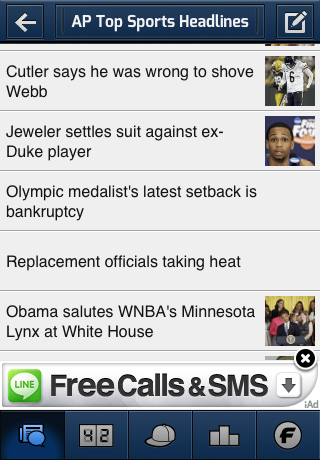 I'm always looking for a better sports app for scores and news. CBS Sportcaster may not perfect, but it is certainly worth checking out if  you are looking for a better sports app or even if you are just kicking the tires. The app is free and ad-supported, but there is a ad free version available for $4.99. Available for iPhone and Android, but here's bummer, no native iPad version.
Download
Android: Get CBS Sportcaster from Google Play
iPhone: download CBS SportCaster from the App Store.




by