Alabama Football App for iPhone & Android from ai.com
Looking for a great mobile app for Android or iPhone to follow the Crimson Tide in 2012? Check out the Alabama Crimson Tide Football News app from al.com.
Get all the latest Alabama football news, plus photos, videos, stats, scores, and  a 2012 Crimson Tide schedule all in this free app from ai.com. News and multimedia are updated frequently, many times per day, so you are never lacking in content.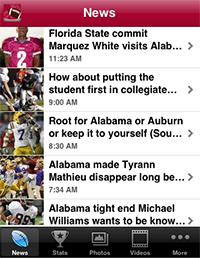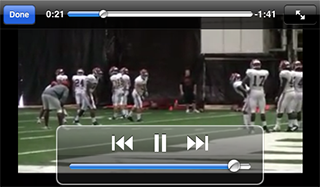 Save stories, photos, and videos for later, follow the latest tweets from ai.com insiders, and even submit your own photos from the app.
Download
iPHone: Download Alabama Crimson Tide Football News – al.com from the App Store.
Android: Download Alabama Crimson Tide Football News from the Google Play Store




by