Watch 2012 PGA Championship Live Online or on iPhone
The Ocean Course at Kiawah Island in South Carolina will host this weekend's 94th PGA Championship. Can't be in front of your TV or just want more than the typical TV coverage? You can watch marquee groups, par 3 holes, and press conferences live online at PGA.com or via the PGA Championship iPhone app.  
The online coverage at PGA.com begins with Marquee Group coverage at 8:00 AM ET on Thursday (August  9th) that will run to about 7PM ET. The Par 3 coverage will pickup at 1:00PM ET. Both will run on the weekend starting at 11:00 AM ET.  Live coverage of the post round press conferences will also be available throughout each day.
Watch the 2012 PGA Championship Live Online at PGA.com and/or download the free PGA Championship iPhone app from the App Store. 
UPDATE: PGA is requiring an email address and zip code to access the online video player. There is no verfication needed so you can get past it with bogus info. If you do enter a legit email address take not that there are a couple opt-out check boxes about receiving emails from the PGA and it's partners.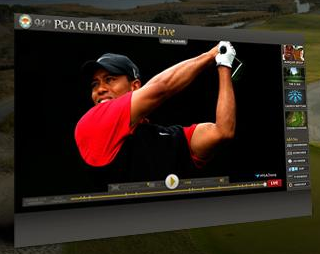 by