The NFL's 2012 Preseason schedule is underway and NFL Preseason Live is back again this year allowing fans to watch every NFL Preseason Game either live or on demand.
UPDATE: Price has been reduced to $14.99. Expect it to drop by $5 per week for the rest of the preseason.
What's new in 2012?
The layout has undergone some very slight changes, but overall it maintains the same look and feel from previous seasons. The price point is the same as last season with $19.99 getting you access up to September 15th, which is the Saturday right before week 2 of the NFL season. The big addition, that we are still waiting for as of this post, is an NFL Preseason Live Tablet apps for Android and iPad.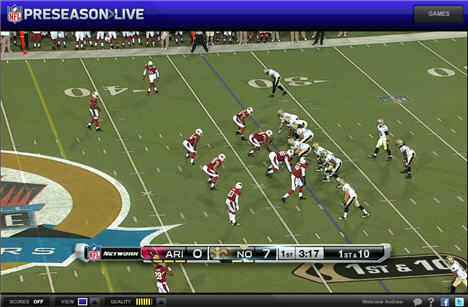 Condensed Games
Another addition is the Condensed games that were available with the NFL's Game Rewind product last year, but is new to Preseason Live. The condensed games are essentially the entire game edited down to about 30 minutes. (Note: I watched the Cardinals – Saints Hall of Fame Game this way and it was more like 45 minutes.) You basically see just the plays, penalty calls, and play reviews while the stuff like walking back to the huddle, unpiling of players after a tackle, etc. are edited out. So far, this feature appears to be much improved from the Condensed game in last seasons Game Rewind. That version removed all penalty calls and basically edited the video down to the clip between the snap and the whistle. It was a little too quick and often left you without much context.
UPDATE: Subsequent condensed games I've viewed have been more like 30 minutes and under. I actually much prefer the edit of the Cardinals-Saints game that ran over 40 minutes. It's amazing how much a few seconds per play really enhances video.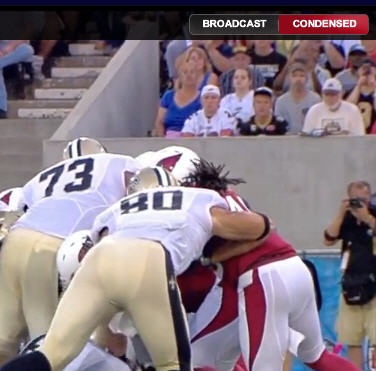 Blackouts
Here's the bad news. Just like most online sports products, the games will be blacked out live if they are being broadcast in your area. This blackout includes not only local TV games but any national broadcasts on CBS, Fox, ESPN, or NBC. Every game, however, will be available on demand. Support indicates blacked out games will be available "within 24 hours" while regular games are available immediately after the conclusion of the game.
Watching Games
As is previous years, the Preseason Live viewer is launched in a separate window. An right sidebar, which is easily hidden/displayed, gives you an option of displaying stats and plays. It's also where you will find the game schedule. Scores can be turned on or off in the lower right corner to prevent and "spoilers." They appear to be off by default (at least they were for me). Although, this is probably not much of an issue with preseason games since few really care about the score or who actually won.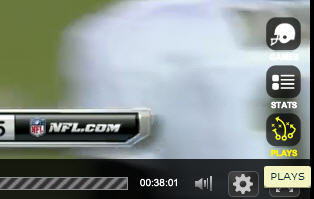 Multiple Views
The mosaic view allows you to watch up to 4 games at one time. While in mosaic view, single-click on any one of the videos to enable to audio for that game. It's also easy to bounce back and forth from the multi-game view to single game view by selecting the single screen from the view panel along the bottom of the viewer window.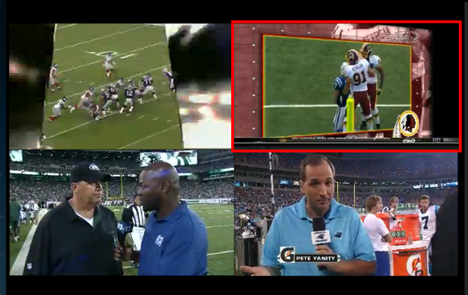 Overview
This will be year 3 of subscribing to NFL Preseason Live and the product never fails to disappoint. The video is high quality (determined by available bandwidth) and even looks good streaming on a large screen tv.
I've believed for years that NFL Preseason Live is a great tool for fantasy footballers. When you get a chance to see with your own eyes the rookies, players returning from injury, and potential breakout players, it really can give you an advantage going into your draft.
Also of note, when I logged into NFL Preseason Live on my laptop, it kicked me out on my PC, so it appears that you are restricted to a single logon even on the same IP address.
UPDATE: CHeck out our review of the NFL Preseason Live iPad app.
Purchase
You can subscribe to NFL Preseason Live here at NFL.com.
Category: NFL