Best (and Free) Summer Olympics 2012 Mobile Apps for iPhone, iPad, and Android
If you perform a quick search for Olympics apps this summer you are likely to find yourself overwhelmed by the amount of Olympic app offerings in the App Store or Google Play. And a lot of them are lousy. Trust us. We've tried them. Here's our list of the best of the mobile Summer Olympics mobile apps. And, every one of them is free!
Watching the Olympics on Mobile
NBC is delivering the Olympics live online to to iOS and Android Mobile devices for the first time this summer through the NBC Live Extra App. The caveat is that to watch online, you have to be a cable or satellite subscriber that pays for CNBC and MSNBC as part of their TV package. If you qualify, the access is free on your iPad, iPhone, and Android device. (as well as online) Otherwise, you are out of luck. You'll also have to register for the service before you use it, so to sign up for NBC Live Extra, go to NBCOlympics.com. To download the apps, hit one of the links below.
iPhone: NBC Olympics Live Extra from the App Store,  NBC Olympics Live Extra for iPad, and NBC Olympics Live Extra for Android from Google Play.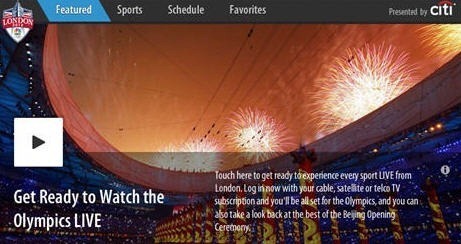 Olympic Results
Are you looking mainly for Olympic results? Grab the London 2012: Official Results App for iOS or Android. It's always tough to know how these sporting event apps will perform when the event goes live, but this official app promises all the latest schedules, results and medal tables. You can search by sports and country and "favorite" athletes in the My Games section. Download the Android edition from Google Play, or the iOS version from the App Store.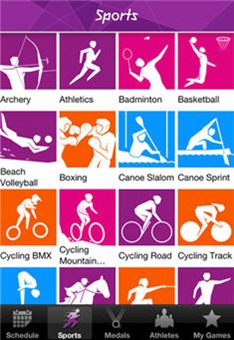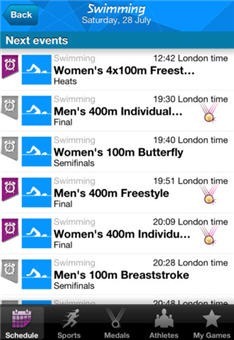 Olympic News & Multimedia
NBC Olympics (iPhone, Android, iPad)
This app pulls the content from NBCOlympics.com and comes loaded with video and other multimedia content. An recent update has definitely improved on initially sluggish performance, but the pre-roll ads before every single video you watch gets frustrating very quickly. It's got the content, but the user experience takes away from what could be a stellar app.
iPhone & iPad: NBC Olympics – NBC Universal, Inc.
Android: NBC Olympics for Android from Google Play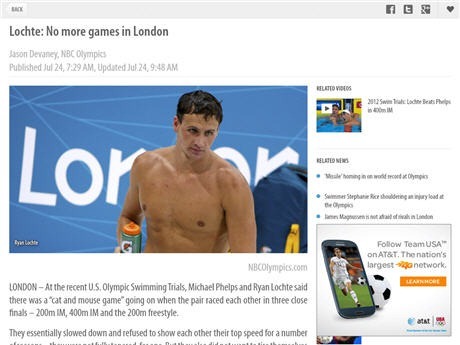 BBC Olympics (Android, iOS)
A very detailed app from the BBC. A little more focused on Great Britain, but that's to be expected. They promote live video, but it's only available in the UK. There is plenty of other great Olympic content in this app, however, that should keep fans plenty satisfied. Download the Android version of BBC Olympics from Google Play, the iOS version from the App Store.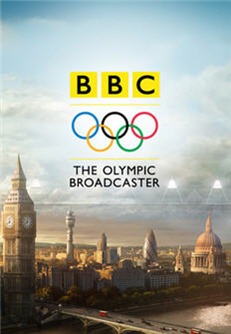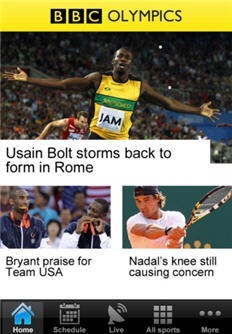 Attending the Summer Games in London
London 2012: Join In (iPhone & Android)
Going to London for the Summer Olympics? You'll need an app to navigate your way around. The official London 2012 Join In app is so loaded with content you may want to spend a little time getting experienced with the app itself before you hit London. You can download the London 2012 Join In App for Android from the Google Play Store or for the iPhone, grab the App from the App Store.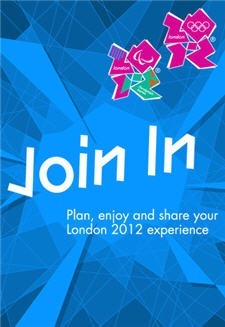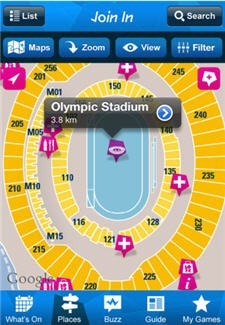 Olympic Photography
The Olympics always leave us with some truly indelible moments. The Reuters Olympics London 2012 App for the iPad & iPhone delivers fantastic Olympic Photography directly to your iOS device. It's free, beautifully designed, and well worth checking out.  Download Reuters Olympics London 2012 app from the App Store.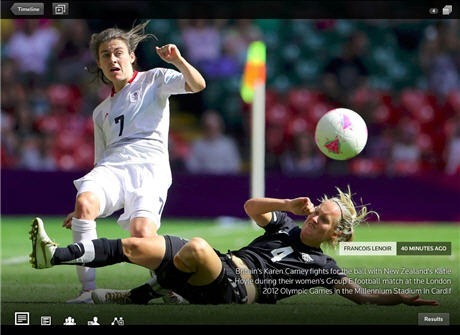 Sports Illustrated Live from London 2012
This free digital edition of Sports Illustrated is constantly updated with the latest content from SI's writers and photographers. Up-to-the-minute scores, results, and medal count along with upcoming events, photos and video recaps. A great looking app with great content.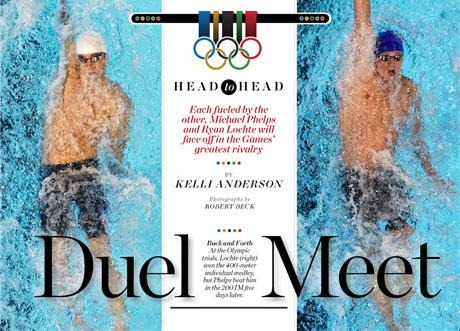 We've tried loads of Olympic related apps and these are the best, or in some cases, at least the most useful. Be aware, there are a lot of paid apps out their in the App Store and on Google Play with the Olympic name on them, but in our experience they are generally pretty bad. Do yourself a favor and stick with these high quality freebies. Got one you've tired and love that we haven't mentioned? Let us know!




by