Arizona Cardinals Release Mobile App for Android & iPhone
The Arizona Cardinals are the latest in the growing list of NFL teams releasing their own mobile app for both iOS and Android.
The app is another production by the folks at Yinzcam, who have produced mobile apps for over half of the NFL franchises along with a handful of NHL and NBA teams. Yinzcam has done a great job of creating and maintaining a quality standard for team sports apps and the new Arizona Cardinals mobile app is no exception.This app follows the same standard theme and layout as their other offerings while delivering the latest news, stats, standings, on-demand video, injury updates, depth charts, game previews, social media and more.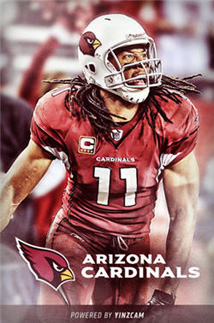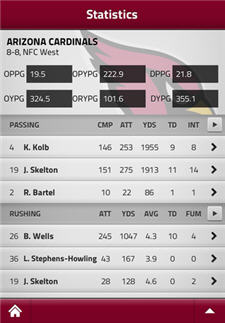 The interactive depth chart doesn't appear to be fully functional at this point, but it very well could be that NFL teams typically don't release any sort of official depth chart until we get closer to the regular season.
Downloads
iOS: Download Arizona Cardinals Mobile from the App Store.
Android: Download Arizona Cardinals Mobile for Android from Google Play




by