Official Mobile Game of the London 2012 Summer Games for iPhone & iPad
Not content to just sit on the couch and watch the World's top athletes compete for gold in London? Grab your iPad or iPhone and go for a little gold yourself with the London 2012 Official Mobile game.
You begin by creating yourself a character complete with one of 9 custom faces and hairstyles, and 30 different countries.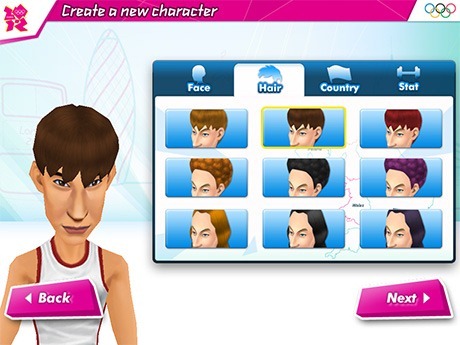 Each event gives you animated instruction on how to pay before you get started. It seems like something simple and obvious, but you'd be surprised at how many games I've tried that have little to no instruction.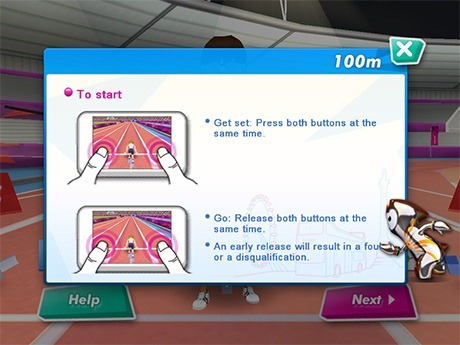 Available events include: 100M, 110M Hurdles, 100m Freestyle, Double Trap, Triple Jump, Pole Vault, 100m Butterfly, Kayak,  and Archery. (By the way, Double Trap is skeet shooting. Maybe many of you knew that already, but I didn't)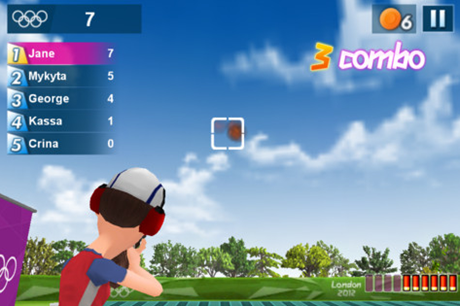 There are a few game modes: Training, Olympic, and Challenge. Training allows you to get the hang of each event, the Olympics are more challenging, and the Challenge mode sets goals for you to achieve. The more success you have, the more points you will earn which will allow you to build up the skills of your athlete and unlock other events.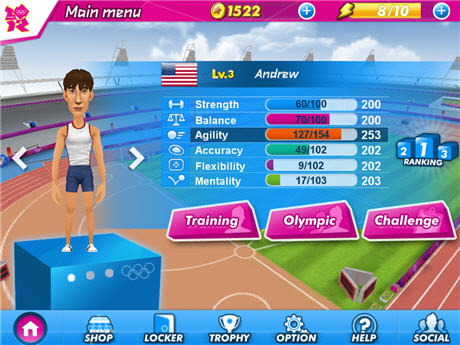 The controls can be a bit tricky. While running it easy (you just tap the screen with your fingers), but by default some events like the hurdles require you to flip the device upward to induce your athlete to jump. I struggled to get this technique down and ended up just slamming into the hurdles most of the time. There is a way to turn this off in the settings and use a button on the screen instead, which I found to be much easier.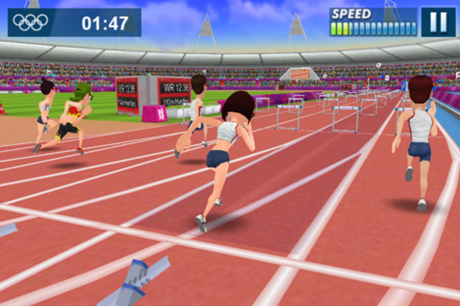 The swimming events were among my favorites. Moving through the water is done a bit differently depending on the type of stroke you need to perform.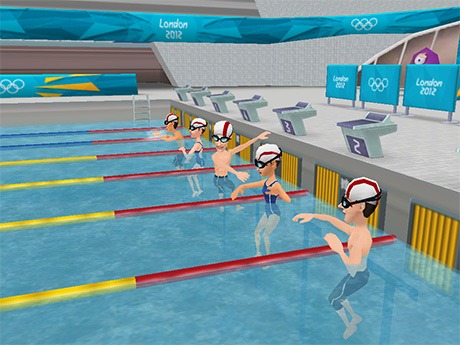 Overview
London 2012 Official Mobile Game has quality graphics and pretty responsive game play. Some of the events I found rather easy, like the 100 Meter dash, but others required a little work.
The game itself is free and certainly worth checking out. To unlock some events you'll need to either amass enough points through repeated play and success or buy purchasing upgrades.
Download
iPhone: London 2012 – Official Mobile Game from the App Store.
iPad: London 2012 – Official Mobile Game iPad version.




by