ITF 2012 Olympic Tennis App for iPhone
With Wimbledon in the rear view mirror, the world's top Tennis players will set their sights on the London Olympics. To help you stay up to date all the latest Olympic Tennis action, the International Tennis Federation has released it's ITF Olympic Tennis app for the iPhone.
The Tennis Event portion of the London games runs from July 28th through August 5th, 2012. The live scores, schedule, player, and results information will be available in the app beginning with the start of the Olympic Tennis Event on July 28th. Until the, you'll be able to read up on the latest Tennis news from the ITF.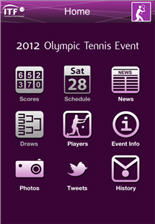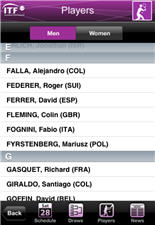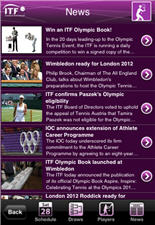 As of this moment, the ITF hasn't released an Android version of the app, or an iPad optimized version.
Download
Olympic Tennis 2012 – International Tennis Federation (Free)




by