Summer Games 3D Game for iPad and iPhone
With the 2012 Summer Olympics about to get underway in London, many of you may be looking for Olympic style  mobile games for your iPhone or iPad. Summer Games 3D isn't a new game, but it does deliver 20 different Summer Olympic events.
You can play single or multiplayer and choose from one of 30 different countries to represent.
The featured events in Summer Games 3D:
100m Athletics, 400m Athletics, 4x100m Athletics,1500m Athletics, 110m Hurdles Athletics, Javelin Athletics, Hammer Athletics, HighJump Athletics, LongJump Athletics, PoleVault Athletics, Keirin Cycling, Sprint Cycling, Pursuit Cycling, Sprint Team Cycling, 500m Rowing, 1000m Rowing, 50m Swimming, 100m Swimming, 200m Swimming, and 4x100m Swimming.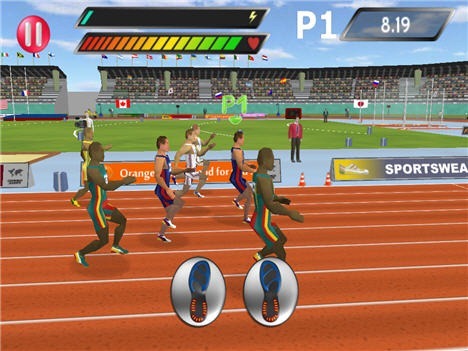 Overview
The graphics aren't going to blow you away but they are passible. The events themselves are fun and you get a lot of events (20) for $0.99. If you'd rather try before you buy, there is also a free "lite" version that only includes 3 events (2 races and the javelin).  There are also a few different control modes. Dynamic, which utilizes quick tapping on the screen for speed, Strategic, which uses a slider to control the body position of the runner for optimal speed, and Reflex, requires you to hit three buttons in correct order.
Download
iPhone: Download Summer Games 3D from the App Store
iPad: Download Summer Games 3D for iPad from the App Store.




by