Watch the 2012 MLB Home Run Derby Live Online on ESPN3.com
Some of the MLB's heaviest hitters will line up tonight in Kansas City to take their hacks in an attempt to become the 2012 Home Run Derby champ. The event will be broadcast live on ESPN at 8:00 PM ET, and available live online  through most ISP on ESPN3.com. 
For the American League, we'll see Jose Bautista, Prince Fielder, Robinson Cano, and Mark Trumbo. Matt Kemp will captain the NL team along with Carlos Beltran, Andrew McCutchen, and Carlos Gonzalez. Kemp will participate despite not having not played a game since May 30th.
Watch the MLB Home Run Derby Live Online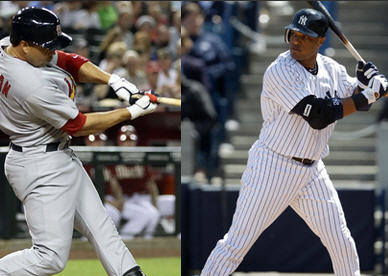 by