ESPN X Games L.A. 2012 App for iPhone, iPad, Android
Are you hyped for X Games 2012? Grab the ESPN X Games L.A. 2012 app for your iPhone, iPad, or Android device.
On initial launch, the app prompts you to choose whether you plan on attending or watching on TV and then customizes the schedule for you. (If you change your mind later you can switch this setting) The ESPN X Games LA 2012 app also provides news, instant results, video highlights, athlete bios, timeline, social media interaction and other goodies.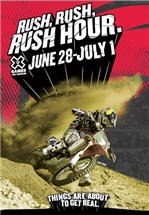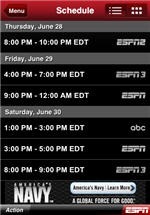 If you qualify for the WatchESPN app and have it installed, you'll be able to jump from the ESPN X Games app directly to WatchESPN app to watch an event. If you can't watch on your mobile, there is also a live behind the scenes webcast feature in the app (they call it X cast) that is available at various times throughout the event (21 hours in total).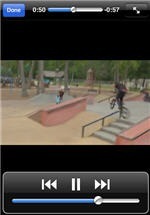 If you plan to attend in person in LA, the app has ticket info, maps, directions, and other general information for visitors.
Download
iPhone: ESPN X Games L.A. 2012 – ESPN
iPad: ESPN X Games L.A. 2012 HD – ESPN
Android: ESPN X Games L.A. 2012 from Google Play




by