PGA to Live Stream Every Tournament Online and on Mobile Apps in 2013
This news almost made me drop my coffee. If you are a golf fan looking for more mobile and online content, you're in luck. 
According to Mobile Sports Report, the PGA Tour will make all TV coverage available online in 2013:
In a phone interview with Luis Goicouria, the vice president of operations and business development for PGA Tour Digital, Goicouria said that for the 2013 season, all live tour TV coverage will be simulcast online, giving mobile and web-connected fans the same experience as those sitting in front of a TV.
Professional Golf has had a pretty solid online and mobile presence to date with most of the majors tournaments like the Masters and this week's US Open available via mobile devices and online in some form. They also have LIVE@ which gives exclusive featured hole coverage to a handful of the bigger PGA Tour events.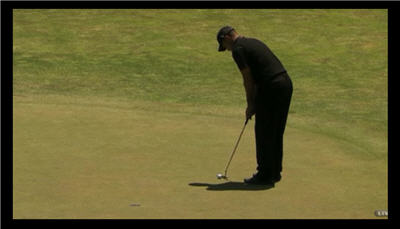 If you are watching (or did watch) the 2012 US Open this year, you may get a better idea of what you may be in for in 2013. The tournament is available online through a variety of sources and also available through mobile apps.
It will be interesting to see exactly what form this takes and how much of each tournament is available online. Will it be all TV coverage, or just major network coverage? How much of it will be free and available to cord cutters? For example, I have trouble seeing Comcast (parent of the Golf Channel) offer any content free to non-subscribers. I would speculate that Golf Channel coverage would require some sort of subscriber authentication to prove you have a cable subscription.
Check out the full article at Mobile Sports Report.




by