Scenic Outdoor Running on your Treadmill with the Virtual Active App for iPad
Have you ever been on the treadmill at the gym and imagined instead you were running through the beautiful landscapes of Northern Italy or along the scenic beaches of Los Angeles? The Virtual Active app for the iPad gives you a visual presentation of running over some of the world's most beautiful trails while your on a treadmill, elliptical, or stationary bike.
The concept is a great one. Place your iPad on the magazine rack of your Treadmill, Stationary bike, or elliptical machine. Download a course, and start running.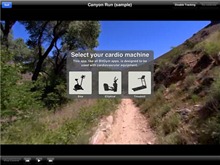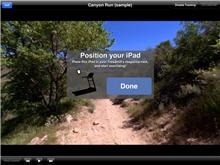 As you run (or bike) the scenery on the screen moves by as if you are actually running trial in the American Southwest, through the Swiss Alps, or one of 8 other scenic locations.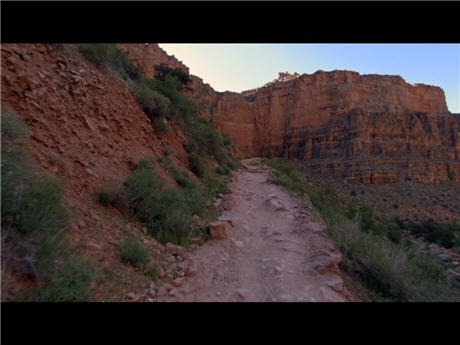 I first saw this app profiled on the iPad Today podcast and couldn't wait to try it out. The app comes with one free sample course available for download. Each additional course will cost you an extra $7.99 via in-app upgrade. The additional add-on packs includes 6 workouts from 10 to 60 minutes long. (So you get a 10 minute, 20 minute, 30 minute, etc. up to 60 minutes in each pack) The additional packs are American Southwest, Northern Italy, Wild California, Northern Rockies, American Northeast, Pacific Northwest, Swiss Alps, Chicago, Los Angeles, and American Southwest 2.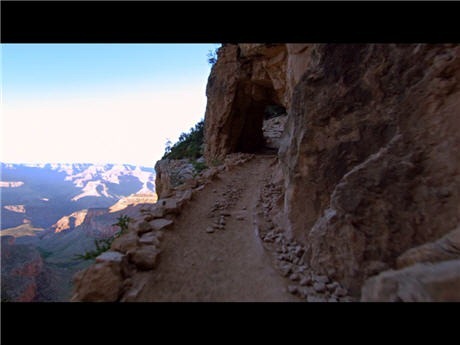 The app has the ability to play and control music from your music library. I was even able to play Pandora in the background while using the app. I wasn't able to use the built in controls, however, just listen to the music stream.
The potential coolness of this app is off the charts, and it is a pretty solid app with great video quality, but there are some imperfections. First of which is the price of the additional packs. $7.99 isn't cheap. It can get real expensive really quick if you want some geographic variety in your workouts. A discount for multiple purchases would be nice. Also, no matter how fast I moved, the landscapes on the iPad moved faster than you I was running, and the app didn't seem to adjust very well to any changes in speed. (even though it claims to do so) Even while doing a brisk walk the landscapes would rush by as if I was in a full run. That being said, I still really enjoy this app and hope that features continue to improve.
Two other notes: they mentioned on iPad Today that Virtual Active doesn't work with AirPlay, but I found it worked nicely when I hooked it up to my HDMI adapter and displayed it on my TV. Also, all these course downloads are about 840 MB, so keep that in mind if space is limited on your iPad.
Download
Download Virtual Active: BitGym Edition – Active Theory Inc from the App Store




by