Yahoo Fantasy Baseball 2012 App for Android
Are you Android user in a Yahoo Fantasy Baseball league and need to makes Fantasy baseball moves on the go? Yahoo has released it's official Android App for Fantasy Baseball 2012.
This is a step up from last year when Yahoo didn't get an Android app to the market until the middle of May. (Better late than never, I suppose) This year they've actually released their Android app ahead of the iOS app.
Step one is to download the app (link below) and log in with your yahoo account. Note: Y0u'll actually have to have a league set up already. As has been the case with Yahoo Fantasy apps in past years, logging in can be an issue.  If you get an error message like you see below, you'll need to go to you computer web browser log out of your Yahoo account, then log back in. After those steps you should be able to log into the Yahoo Fantasy Baseball app.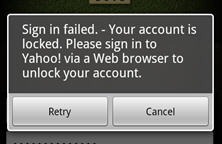 The app can handle multiple Yahoo leagues, so be sure to select the correct league from the list. You can perform many of the same tasks with the app that you can with the web browser version of Yahoo Fantasy Baseball. This years app has added the ability to read and post messages to the message board.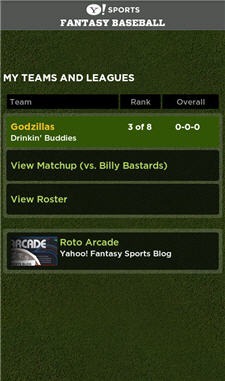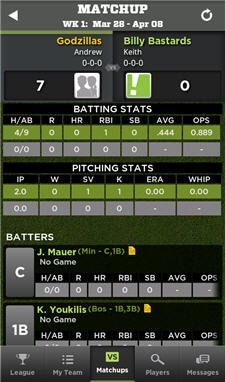 The little flag icon located along the left indicates any roster alerts you may have. To change your lineup, select the pencil icon at the top right.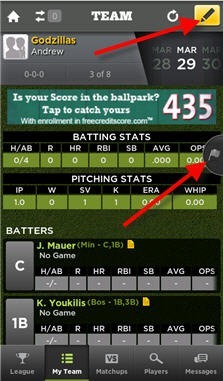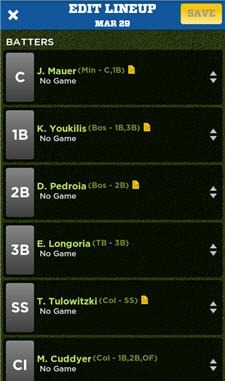 This pulls up an edit windows that allows you to make changes. Don't forget to save when completed. The search feature has improved greatly since last season. Now you can search by position, player, rank, and loads of statistical categories.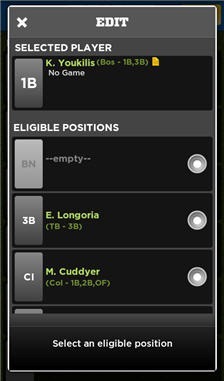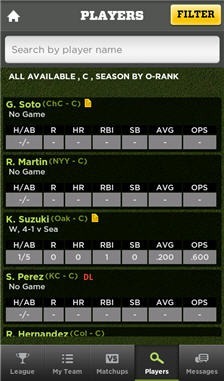 Overview
The 2012 version of Yahoo's Fantasy Baseball app is a clear step up from last year's app. In previous years the app was merely a supplement to the web browser version. We'll see just how well it's works when the season is in full swing, but with this season's updates, Yahoo appears to be inching closer to having a mobile version that can be a full alternative to the browser.
Cost: Free
Download
Download Yahoo Fantasy Baseball 2012 from Google Play




by