RotoWire Fantasy Baseball Guide 2012 iPad App Review
It's nearly time for real Major League Baseball which means it's time for fantasy baseballers to start preparing for their drafts. RotoWire is out with the digital version of it's Fantasy baseball magazine for 2012 for the iPad to help you prepare.
The guide is well designed and really has the real feel of an actual magazine. Flick your finger left to right to "flip" the pages. The Magazine includes a handful of articles like Top 100 Prospects, Building a Great Pitching Staff, Mock Draft with discussion, and Player rankings and overview.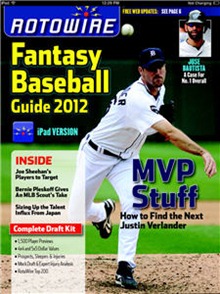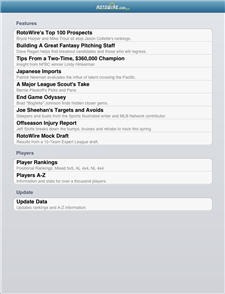 Overview
This is an iPad only guide. The guide itself is quite nice and I found it to be an enjoyable and informative read. There are complete player rankings by position, but I was a bit disappointed by the lack an overall player ranking. If you are on the fence about this one and not looking to purchase every Fantasy Baseball preview on the market, I'd recommend the Fantasy Baseball Draft Guide instead, especially if you are participating in a live fantasy draft.
Cost: $4.99
Download
RotoWire Fantasy Baseball Guide 2012




by