Listen MLB Games Live Online in 2012 with MLB Gameday Audio
Are you looking for a way to listen to every Major League Baseball game online? MLB Gameday Audio gives you full access to the radio broadcasts of every MLB team on your computer without blackout restrictions.
MLB Gameday Audio is a nice alternative for those who don't want to shell out over $100 bucks for MLB.tv, or only care to follow their own team without dealing with blackout restrictions.
A full season subscription is once again $19.99 and will include every regular season, post-season, and select Spring Training games live and blackout free. You can also choose home or away broadcasts (when available), and all games are archived so you can listen on demand if you miss a game.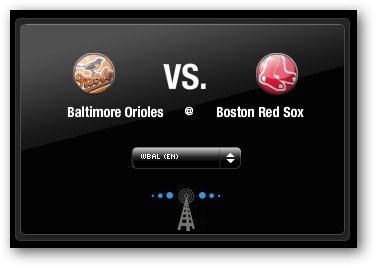 Sign up for MLB Gameday Audio at MLB.com.




by