Watch the NFL Pro Bowl Live Online
While the NFL Pro Bowl may be the least relevant football game since the final week of pre-season, it does provide fans one final opportunity to watch their favorite NFL stars. At least, those stars not playing in next week's Super Bowl. Should you find yourself desperately in need of a football fix this otherwise dormant weekend,  you'll be able to catch the NFL Pro Bowl on NBC, and free online at NBCSports.com.
Pro Bowl game time is 7:00 PM ET on Sunday January 29th. The online game will be streamed on the same Sunday Night Football Extra viewer that streams the NBC's Sunday Night Games.
Watch the 2012 NFL Pro Bowl at NBCSports.com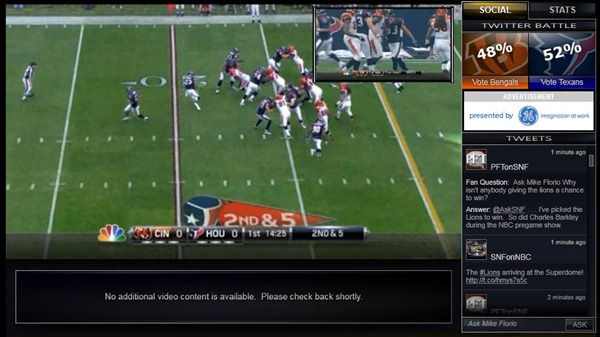 Don't forget, next week's Super Bowl will also be streamed online for the first time at NBCSports.com.




by