Madden 12 for iPhone & iPad adds Multiplayer and Additional Game Modes
With this latest release, Madden 12 for iOS devices has added multiplayer through Bluetooth and a couple of new game modes.
"Touchdown" Game is a simplified version of the game that gives you 2 minutes to move your team down the field and score a game winning touchdown.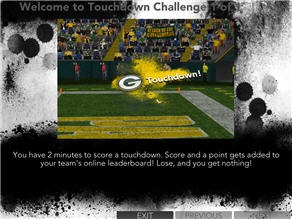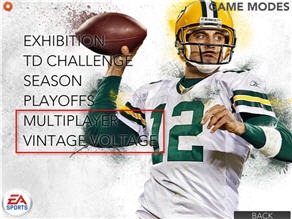 They've also added "Vintage Voltage" game mode which is essentially an old time Electronic Football game.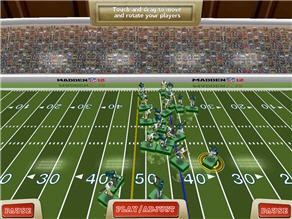 They also claim to have an improved game play with a "better running game." I have trouble imagining it could've gotten any worse. It was virtually impossible (for me anyway) to gain any rushing yards.
Download
iPhone: MADDEN NFL 12 by EA SPORTS™ – Electronic Arts ($4.99)
iPad: MADDEN NFL 12 by EA SPORTS™ For iPad – Electronic Arts ($9.99)




by