Watch Live Hockey Online with NHL GameCenter 2011-2012
The NHL regular season is about to get underway and with NHL GameCenter, fans in the US and Canada will once again be able to catch all the out of market action, up to 40 games per week, live online of through connected devices. 
You can follow home and away broadcasts feeds, get live in-game stats, highlights, and chat with other fans. You'll also be able to stream your NHL GameCenter subscription to your TV with PlayStation 3, Roku, Boxee, and a variety of other connected devices.
Streaming will also be available soon to Android, iPhone, and iPad mobile devices.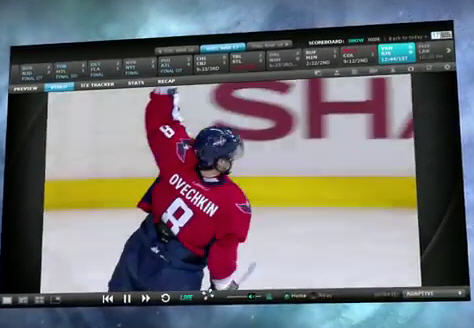 The price is $159.00 (US) for the full season or 8 monthly payments of $19.95. You can order your subscription to NHL GameCenter here at NHL.com.
More questions? Check out the NHL GameCenter FAQ




by