CBS Sports App for iPad Can Stream Live College Sports
CBS Sports recently released an iPad version of their CBS Sports mobile app and it's likely one you're going to want to grab. It's got most of the major American sports covered: MLB, NBA, NFL, NHL, Golf, Tennis, and NASCAR with stats, scores, videos, GameTrackers, news articles, and fantasy insight. Perhaps the greatest thing about the app is you will be able to stream live college football and basketball games broadcast on CBS.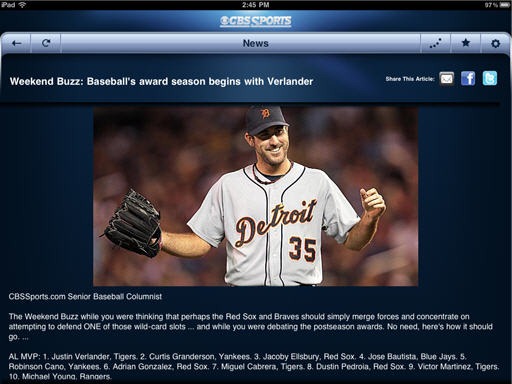 Navigation is done with some visually impressive motion graphics that drop from the top of the app when you select the navigation button, then vanish is a similar fashion when you after making a selection.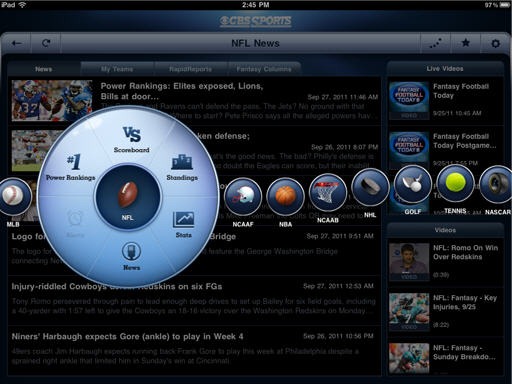 They have sortable stats for some of the sports, which are great for the most part. Glaring in it's absence from the baseball stats is the ability to sort by league.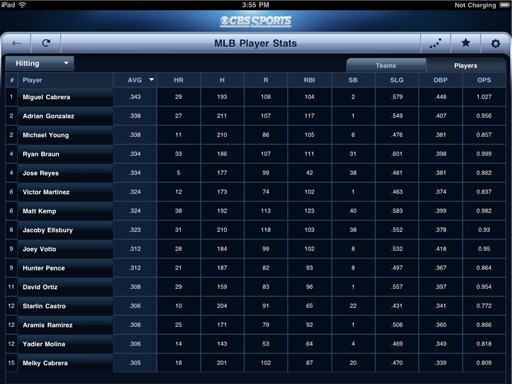 Overview
This one is certainly worth a download for iPad owners for the streaming college football and basketball if nothing else. The videos, GameTrackers, and stats are nice, so it's sure be a favorite of many iPad owners.
Cost: Free
Download
CBS Sports for iPad – CBS Interactive




by