Watch SEC Football Games Live Online at CBSSports.com
The SEC is widely considered the best of the college football conferences. If you find yourself in the horrifying position of possibly missing a big game because you can't be in front of the TV on Saturday afternoon, you've got another option. CBSSports.com will live stream their Saturday afternoon SEC games live online throughout the season.
Beginning with the highly anticipated Texas A&M vs. Alabama matchup on September 14th, CBSSports.com will live stream at least one SEC game per Saturday with a couple of double header days thrown in for good measure. The schedule includes the SEC Championship on December 7th and the Sun Bowl on December 31.
Watch SEC Football on CBSSports.com
You get the full TV broadcast streamed right to your computer with the same announcers and video feed from the TV telecast. Links along the left side allow for updated stats, scoreboard, Tweets, and highlights.
It doesn't have a full compliment of DVR controls, but it does have Play / Pause, Go Live, audio and full screen, and pop-out options.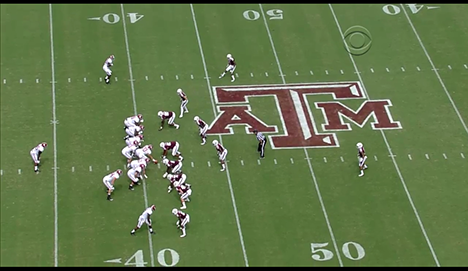 New for 2013 is the ability to watch the All-22 view in addition to the normal broadcast view. The "All-22" view allows you to essentially see the entire field as if you were sitting in the stands during the game. Specifically, you can see what's going on downfield and away from the ball on each play.
It's a nice way to catch some top flight college football if you can't be in front of your TV on Saturday Afternoon.
Watch SEC Football on CBSSports.com




by