Watch the 2012 NBA Draft Live Online
The future destinations of this year's crop of aspiring NBA stars will be sorted out this Thursday night when the NBA's 2012 draft goes down in New York. The New Orleans Hornets own the first pick and are believed to be poised to make Kentucky freshman Anthony Davis the #1 pick. Davis' Kentucky teammate Michael Kidd-Gilcrest, UNC's Harrison Barnes, and Florida's Bradley Beal are all expected to go early in the first round. ESPN will carry the telecast on TV, but you can also catch the action live online at ESPN3.com. 
The actual draft will begin Thursday June 28th at 7:30 PM ET, but you might want to tune in at 7PM to catch the NBA Draft preview show. We also like to point out that most, but not all ISP's offer ESPN3.com.
Watch the 2012 NBA Draft Live online at ESPN3.com.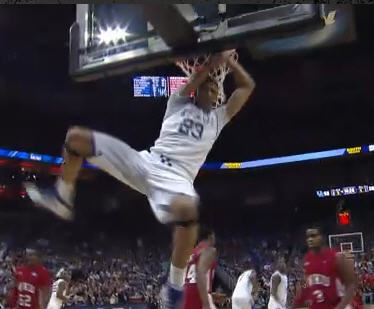 by