Wimbledon Mobile App for iPad, iPhone & Android
Wimbledon is the world's premiere tennis championship and you can stay on touch with all the action with the Wimbledon app for iPhone, Android, Windows, and iPad.
The app delivers most of the same features from previous years like live scores & results, schedule, news, draws, video, photos, player bios and new this year, live video via Wimbledon Live@.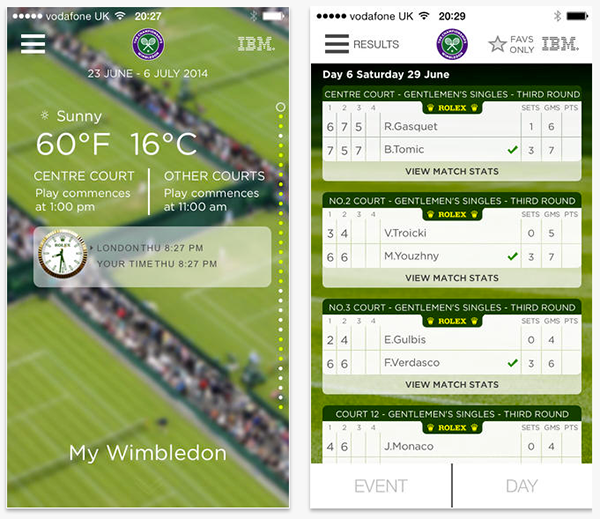 Live Video!? Yes, however, it's not exactly integrated into the app. The link takes you out of the app to the Wimbledon website to a video feed of there Live@ coverage. Live video is great, but it's annoying to have to jump back and forth from the app to the browser to watch.
If you'd prefer to just listen, you can choose from a variety of radio feeds that allow you to listen from within the app.
Cost: Free
Links
 Download the Wimbledon Mobiles App(s)




by