Where to Watch French Open Tennis Live Online
The French Open, the second of the four Tennis Major Tournaments, gets underway on May 26th. Here's how you can enjoy the action live French Open tennis online in the U.S.
ESPN and the Tennis Channel will handle much of the early round coverage with NBC stepping in for some of the weekend action and for the semi-finals and finals. Check here for full French Open schedule details. Live streaming will be available via WatchESPN.com, TennisChannel.com, and NBCSports.com's Live Extra.
WatchESPN & ESPN3
ESPN will be covering the first several rounds of the tournament. Many of the matches are available on ESPN3 which is available through most ISPs. All matches are available through WatchESPN and WatchESPN Apps which a TV subscription that includes ESPN & ESPN2 with a qualified TV provider.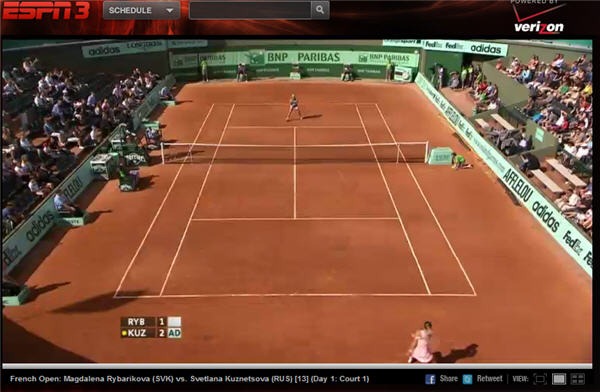 You can watch in windowed mode, or go Full Screen with up to four events.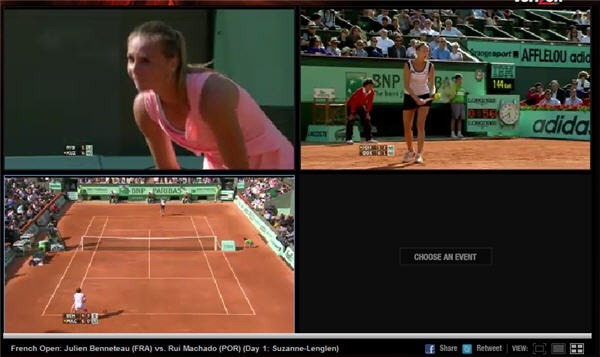 The Live tab will show you current matches. Select the Upcoming tab to see schedules matches and viewing times.
Watch French Open Tennis at WatchESPN.com
TennisChannel.com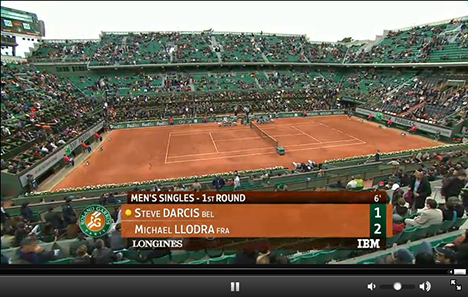 Watch Frech Open Live at TennisChannel.com. Find and click the live stream link.
NBCSports Live Extra
NBCSports.com will have live weekend coverage of French Open.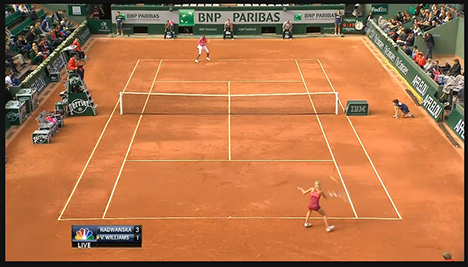 by